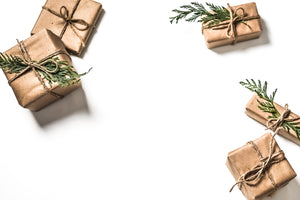 Sustainable gift ideas for the environmentally conscious on your list
Finding the perfect gift can be challenging, but our gift guide is here to make it easy! Scroll on to find a curated selection of sustainable sunglasses that are both fashionable and planet-friendly!
GIFT FOR THE
Decisive one
Sometimes, the best gift is the one you choose yourself. Our Digital Gift Card is the perfect option for those on your list who know exactly what they want and need. Simply select your desired amount, and receive the card directly in your inbox!
ORDER GIFT CARD TODAY
GIFT FOR THE
Classic minimalist
Aloe, our classic soft angled frame from recycled metal is the perfect frame for anyone who appreciates a timeless look and minimalistic expressions.
ORDER ALOE TODAY
GIFT FOR THE
Outdoorsy
Balsa is the ultimate companion for outdoor enthusiasts, offering a chunky frame, durable material, and glare-reducing lenses. Perfect for activities like hiking, sports, or a day at the beach, these sunglasses provide both style and functionality for those who love to embrace the outdoors.
ORDER BALSA TODAY
gift for the
Trendsetter
Jacinth, known for its fashionable design, unique shape, on-point color variations, and innovative details, is the perfect accessory for those who want to inspire others with their style choices.
ORDER JACINTH TODAY
GIFT FOR THE
Urban explorer
Tamarind is not only lightweight and comfortable, but also incredibly flattering on the face. And with four vibrant colors to choose from, they make it a breeze for the lucky recipient to express their personal style.
ORDER TAMARIND TODAY
GIFT FOR THE
Aviator adorer
Mace is the perfect blend of classic aviator style and sustainability. They are made from recycled materials and come in a variety of trendy colors, giving aviator enthusiasts a sustainable and fashion-forward option to match their personal style.
ORDER MACE TODAY
GIFT FOR THE
Ocean hero
Whitby not only offers stylish protection from the sun but also contributes to reducing plastic waste in our oceans. The recipient of this gift will not only look good but also feel good knowing that their new eyewear is made from recycled ocean plastic.
ORDER WHITBY TODAY
GIFT FOR THE
Statement maker
Made from recycled metal, Kala is the perfect gift for every statement maker. With its bold design and eye-catching color variants, these sunglasses allows a stylish statement while also minimizing environmental impact.
ORDER KALA TODAY
GIFT FOR THE
Retro enthusiast
Mica is the perfect accessory to combine retro vibes with sustainability, making this unique piece is an appreciated gift for any conscious retro enthusiast in your life.
ORDER MICA TODAY
Need even more options?
We've got you covered! Discover our full selection of sunglasses or visit your local Eco Eyewear retailer to find optical frames in a store near you.